We're 3 weeks away from Halloween and what better way to show off your decorating skills than by transforming your backyard or patio into the creepiest and most creative way possible! We've rounded up 5 different ways to help you revamp your outdoor space for Hallow's day without burning your pocket:
From Backyard to Graveyard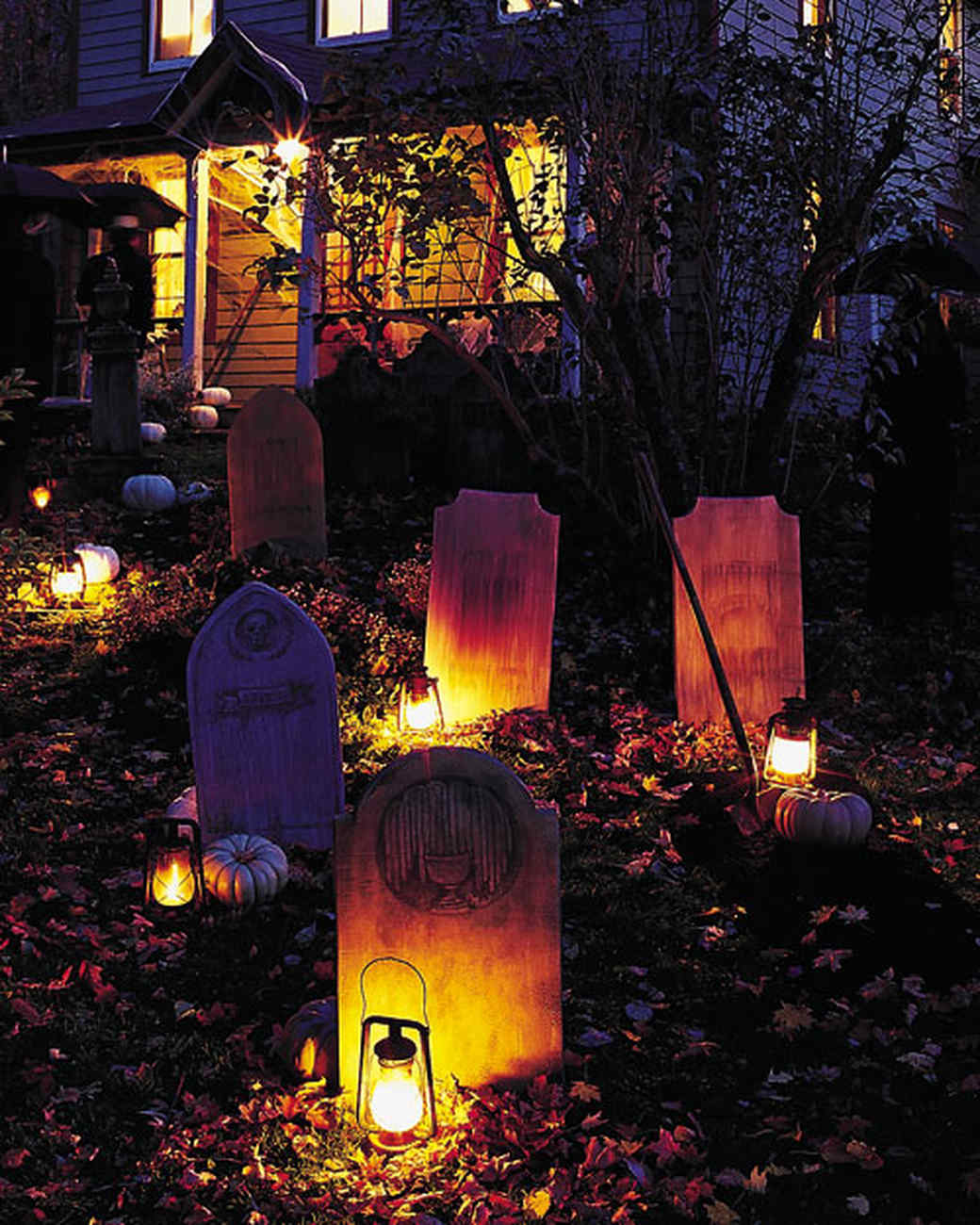 Transform your yard into a spooky cemetery by using recycled materials to help you save on cost. To achieve this decor inspiration, use a cardboard and some paint to make them look like an aging tombstone. Once dry, arrange them on your lawn. This is also a great idea to use for your front porch so that trick-or-treaters have to pass by the haunted pathway en route to the front door. You can also use thin wood instead of cardboard to make your tombstones last longer. Blending white paint onto the edges of the tombstone and gluing on some artificial moss or dried leaves also makes your gravestone look more ancient and genuine.
Dress Up Your Gazebo
If you have a gazebo set up on your yard, make use of it by dressing it up for Halloween. This could be a great idea if you're planning to have a Halloween's Day party alfresco style! Decorate your tent with scary trinkets and food and beverages fit for the occasion, Bloody Mary, anyone?
Make Stacked Black Cats
Jack-o-lanterns have always been a style staple for Halloween. Add a twist to the usually carved pumpkin by painting them with black paint and stacking them to turn into a cat-shaped piece. Find the full DIY tutorial on Sunset.
Floating Witch Hats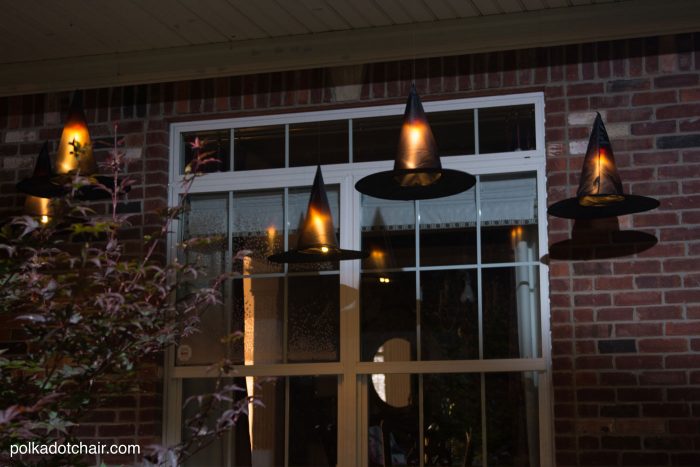 Light up your porch with these whimsical floating witch hats by Polka Dot Chair. These floating witch hat luminaries are so easy to make and they add a charming and slightly eerie touch to your outdoor space -- perfect for Halloween!
Halloween Ghosts
These eerie-looking ghosts will definitely scare off some kids of your front porch but will most certainly set the mood for a scary Trick-or-Treat evening. This project is simply made of some cheap plastic drop cloths, white paper, newspaper, leaves, clearing packaging tape, and some old white Christmas lights with a long extension cord -- and you're good to go! Find the full tutorial here.